Boiler Servicing in North West London
We also offer boiler servicing throughout Edgware and Borehamwood.
Whether you have a Vaillant, Baxi, Ideal or any other branded boiler, we are confident that we can repair and service your boiler. If you would like to know more information about our boiler services or the areas we cover, simply call us on 07984225530 and we'll be happy to help.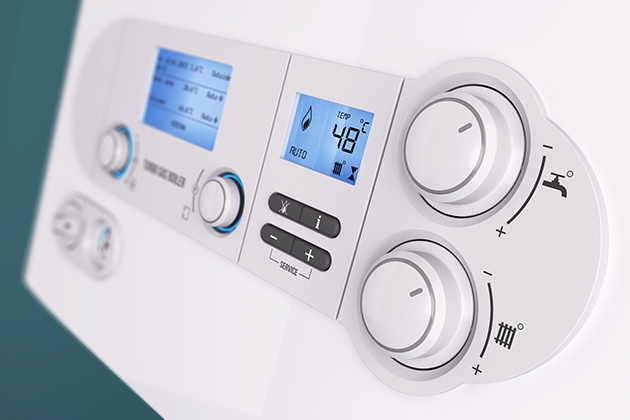 Boiler Repairs in North West London
With plenty of experience at hand and being Gas Safe registered, you can be assured that you are in safe hands when you call MD Plumbing and Heating Ltd for any boiler repair services you may require. We understand how frustrating it is when your boiler breaks down, we will ensure that all work is completed on time and our qualified team will ensure that your boiler is up and running in no time. To find out how to get in touch with us, simply view our contact details down below.
Boiler Servicing in North West London
We offer two boiler services, Service A and service B.

Service A will be a visual inspection of your boiler and flue, checking for water leaks and signs of scorching and sooting, a combustion analysis (CPA1) of how clean your boiler is burning and that the critical air to gas combustion ratios is correct (where boiler manufacturers have figures to compare with) and gas rate it to see if it is burning the correct amount of gas. We will clean out your magnetic filter should you have one fitted and for condensing boilers, we will clean out the condense trap. Price of service A £60 plus VAT

Service B will include everything from Service A, plus draining the boiler and checking the pressure inside the expansion vessel should your boiler have one. Dismantling the burn chamber to clean any soot and debris deposits on the burners, spark electrodes and around the heat exchanger. There will be serviceable parts when doing this such as new burn chamber seals. Please note that any serviceable parts required are extra and not included in the price. The price of service B £110 plus VAT

We are Gas Safe registered, therefore are fully qualified to service all gas boilers. If you would like to view any of our previous work throughout North West London, Edgeware or Borehamwood, simply head over to our gallery page. You can also visit our reviews page to read through all the comments left by customers.
Book a Boiler Service Today
Book our boiler services in North West London, Edgware and Borehamwood by calling us on 07984225530 and we'll be happy to help. You can also send us a message using our contact form or email us at martindonnelly1986@hotmail.co.uk and we will get back to you as soon as we can. We hope you choose MD Plumbing and Heating Ltd for any boiler services you may require.