Think your boiler may be broken? There are a lot of warning signs that suggest your boiler needs looking at, but some are less obvious than others. To help you get on your way to becoming a boiler expert, we have created a guide for you to become familiar with. Once you know how to recognise these boiler faults, you will know exactly when to call out a gas engineer.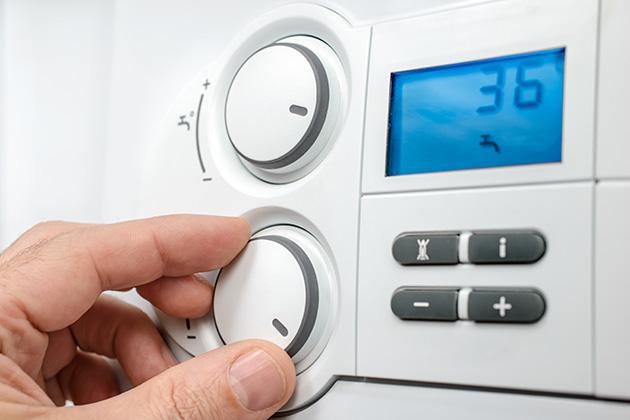 Signs your boiler needs a repair
The following signs all suggest your boiler is in need of a repair:
You can't rely on your boiler
If you can no longer rely on your boiler to heat your home thoroughly, there is definitely an issue somewhere. Getting a repair means you can guarantee you will wake up to a warm home every morning.
It's on the 'short parts' list
If your boiler is over ten years old, it is likely to be on the short parts list. This means repairs will become much more expensive over time as parts become harder to find. If this is the case, you may need to consider upgrading to a new boiler.
It has started to struggle to meet you hot water demands
If your boiler struggles to meet your hot water demand, you will need to get in touch with our team to see what is causing this issue. It may be caused by a fault, or you may require a larger water tank.
Your carbon monoxide alarm has been set off If your carbon monoxide alarm has been set off, you need to call out a gas engineer ASAP, as your boiler is no longer safe.
Your radiators take too long to warm up
If you find yourself constantly waiting for your radiators to warm up, call out our team to see what we can do for you.
Your boiler is making noises
Boilers make a range of noises, such as banging, gurgling and kettling- all of which indicate a different fault.
Need a boiler repair in Hampstead?
Our team offer boiler repairs across Northwest London, Edgware, Borehamwood, Hampstead, Mill Hill, Golders Green, Cricklewood, Kilburn, West Hampstead, Hendon, Swiss Cottage, St Johns Wood, Hampstead Garden Suburb and Finchley. Need to get your boiler repaired today? Our team are always on hand to help. To get in touch with our team today, give us a call on 07984225530 or email us at martindonnelly1986@hotmail.co.uk. You can also send us a message using our contact form and we will get back to you as soon as we can!