When you powerflush your boiler, there are so many different ways you and your home will benefit. When teamed with regular boiler servicing, your boiler should be up and running for years to come! To find out why you should get a powerflush, keep reading!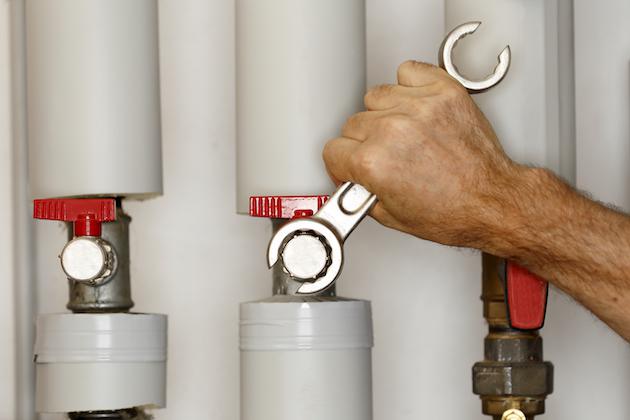 What is a powerflush?
A powerflush is the best way to clear out your system. Over time, build-up occurs through use, caused by things such as debris, rust and dirt. This cannot be avoided and causes your system to run inefficiently, and your boiler has to work much harder to heat your home to the same level. During a powerflush, your system is injected with water and cleaning chemicals at a very high velocity, allowing it to dislodge any build-up in its path. The chemicals also prevent any further build-up from occurring at the same rate.
Your boiler will be more efficient
When you get a powerflush, your home will be much more efficient than before. It will take less energy to heat your home to the same level, which saves you energy and money! As a result, your powerflush can pay for itself in energy savings- which can make a big difference to your bills! Not only this, but it means your boiler will be much better for the environment.
Your home will feel warmer
As soon as you get your powerflush, your home will feel much warmer- in a much shorter period of time. This is great for you as you will feel much cosier, quicker, which is always great- but especially in the winter! Also, you may even be able to turn your thermostat down a few degrees, which can save you a little bit of extra money each month.
Your boiler will be like brand new again
When you powerflush your boiler, it is returned to its brand new state, free from any build-up that was causing problems. As a result, you will extend its lifespan, meaning it will last much longer than without. This is best when teamed with annual boiler servicing.
Need a powerflush in Northwest London?
We offer our powerflushing services across Northwest London, Edgware, Borehamwood, Hampstead, Mill Hill, Golders Green, Cricklewood and Kilburn. When it comes to powerflushing, there is no time to wait! To arrange your free quote today, give us a call on 07984225530 or email us at martindonnelly1986@hotmail.co.uk. You can also send us a message using our contact form and we will get back to you as soon as we can!