When you replace your boiler, there are a lot of different factors that you need to consider. For example, where will your boiler go? Which manufacturer will you use? And who should install your boiler? Another common question is which boiler is right for your home. To help you out with this decision, we have created a handy guide explaining the basics of the most common boiler installs- combi, system and conventional boilers.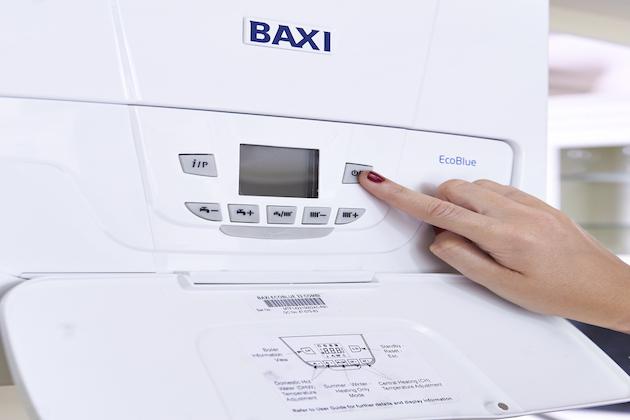 Combi boilers
Combi boilers require the least space out of all three options, making them perfect for smaller homes. They only require a boiler unit, as they run directly from your mains water. They heat water as and when you need it, so you never have to wait for it to heat up. As a result, they are an incredibly efficient option to go for, as no hot water is ever kept in storage.
The main downside to combi boilers is that they struggle to meet a high demand for hot water. If you have several bathrooms in your home, it is usually best to consider another option.
System boilers
System boilers are a good middle ground between the other two options. They require one water tank and a stroage cylinder, so need a little more space than a combi- but still not as much as with a conventional boiler. Unlike combi boilers, they can easily meet a high demand for hot water, so are ideal for larger homes.
One thing to consider is that you may lose heat energy while your hot water is being stored in the cylinder. To avoid this, it needs to be insulated as much as possible.
Conventional boilers
Conventional boilers require two water tanks, a storage cylinder and a boiler unit- making them only ideal for larger homes. They can easily meet a high demand for hot water, so are great for large families or multiple bathrooms. As well as this, they operate with a lower pressure, so are good with older radiator systems.
Their storage cylinder has the same downsides as with system boilers, so this is something to think about.
Need a new boiler in North West London?
Our team install a range of boilers across North West London, Edgware, Borehamwood, Hampstead, Mill Hill, Golders Green, Cricklewood, Kilburn, West Hampstead, Hendon, Swiss Cottage, St Johns Wood and Hampstead Garden Suburb. Are you looking for an expert team of gas engineers local to you? Look no further! To arrange a quote today, give us a call on 07984225530 or email us at martindonnelly1986@hotmail.co.uk. You can also send us a message using our contact form and we will get back to you as soon as we can!